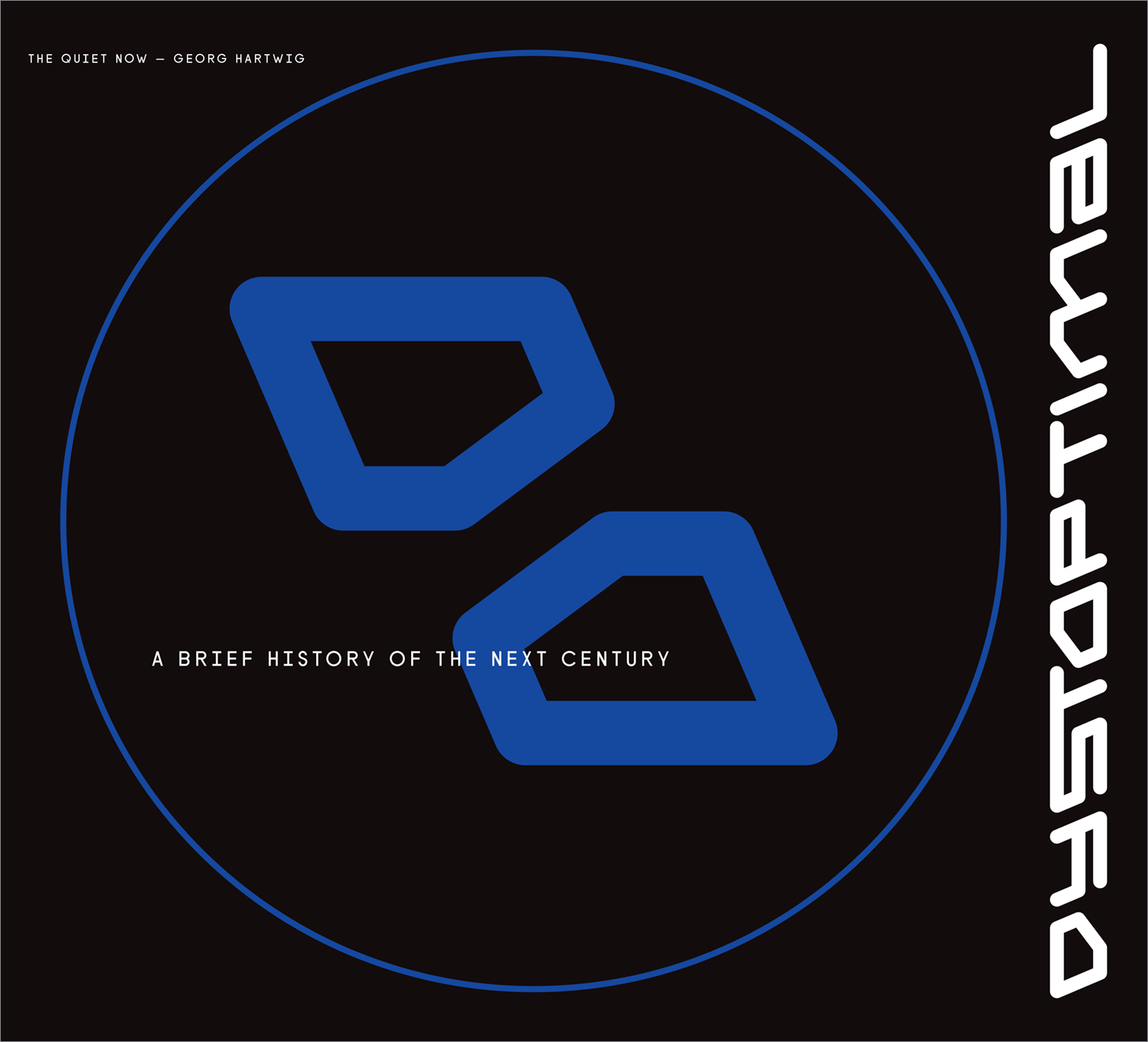 The Quiet Now | Georg Hartwig – Dystoptimal
a brief history of the next century
ISBN: 978-3-99126-037-0
23 x 26 cm, 96 Seiten, zahlr. farb. Abb., Softcover; Text engl.
€ 22,00 €
Neuerscheinung

In den Warenkorb


---
Kurzbeschreibung
[artedition · Verlag Bibliothek der Provinz.]
[Owner: Georg Hartwig. Mastermind: The Quiet Now. Design: Onimo Studios. VR Content Creation: Shot Shot Shot. App Development: Golem Digital. Music: The Quiet Now | Valgeir Sigurdsson | Helgi Jonsson | Manu Mayr. Sound Design: Christofer Frank. Urban Research: Lam Architektur. Communication: Karin Novozamsky. Contributions: Wohnlabor (Rebekka Hirschberg, Julia Fröhlich) | Gerald Hartwig | Hüsnproductions (Manuel Fasch, Lung Peng) | Anna Sachsenhofer || Graz – Unser Kulturjahr 2020.]

'DYSTOPTIMAL: A brief history of the next century' tells the history of a fictitious century up to the year 2120. Additionally to the text, the reader can use QR-Codes to get immersed into 360-degrees scenes via smart-phone or tablet, diving even deeper into a possible future. 17 Interactive surround-video-links paint stark pictures of a century dominated by the 'Happy-Corporation' and framed by 'Hyper-Consumerism'.
Blurring the boundaries between video-art and literature it is a thought provoking but funny, dark yet hopeful book.
Contributors include The Quiet Now, wohnlabor, Valgeir Siggurdsson, Helgi Jonsson and many others.

This book is based on the Virtual Reality Art-App 'DYSTOPTIMAL'.