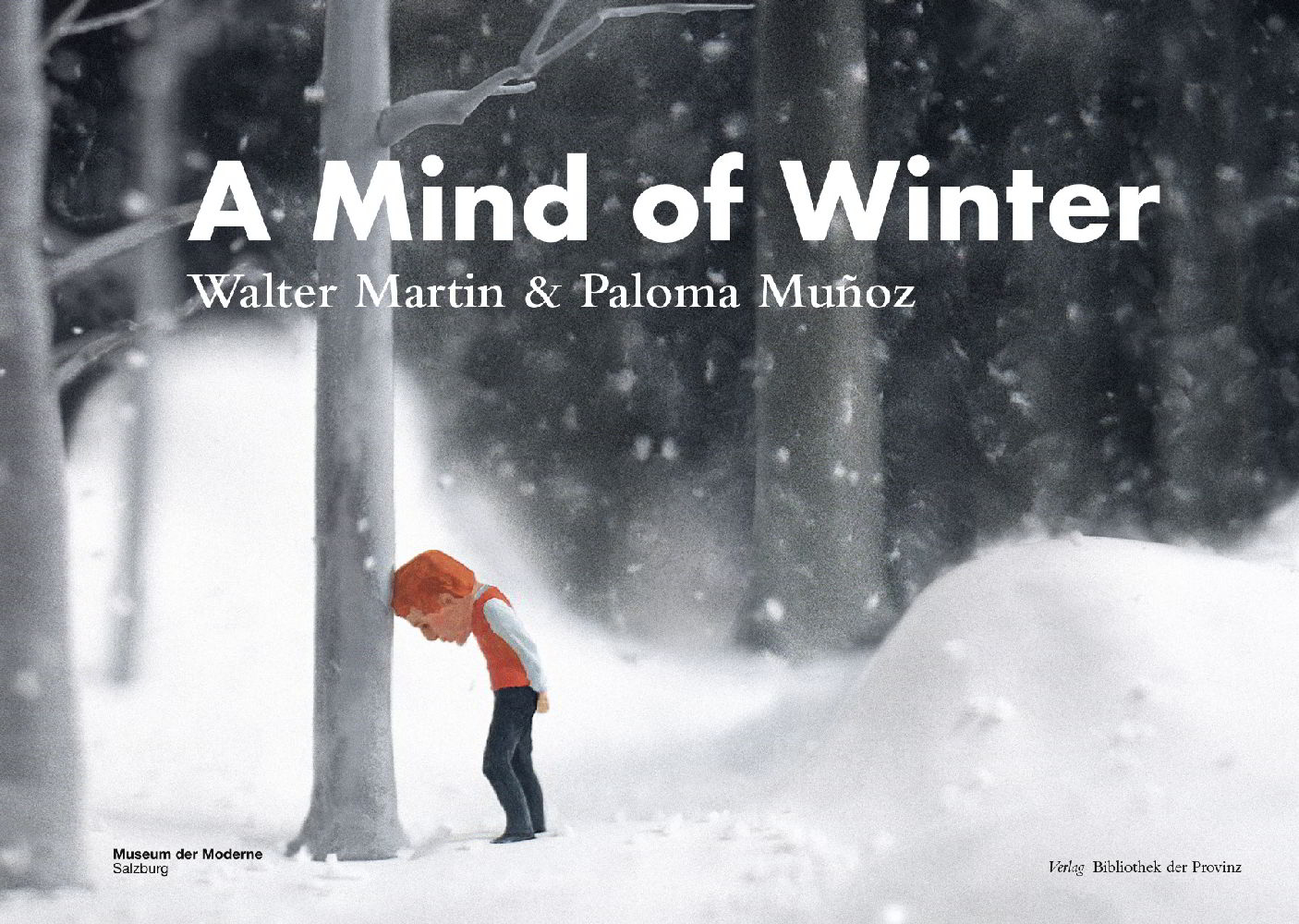 A Mind of Winter : Walter Martin & Paloma Muñoz [Engl. ed.]
ISBN: 978-3-99028-900-6
21,5 x 30,5 cm, 144 S., zahlr. Abb.: vierf., Hardcover
€ 23,00 €
Lieferbar

In den Warenkorb


Gebraucht
€ 16,00 €.-
---
Kurzbeschreibung
[Published in conjunction with the exhibition A Mind of Winter: Walter Martin & Paloma Muñoz, 30 November 2019 – 26 April 2020, Museum der Moderne Salzburg.
Edited by Thorsten Sadowsky for the Museum der Moderne Salzburg.
Editing: Tina Teufel with Stefanie Jones.
Texts by Dorit Ehlers, Ruth Mätzler, Thorsten Sadowsky, and Tina Teufel as well as Walter Martin and Paloma Muñoz.]

Surreal landscape dioramas with absurd and bizarre scenes are the hallmark of the œuvre of Walter Martin (1953 Norfolk, VA, US—Milford, PA, US) and Paloma Muñoz (1965 Madrid, ES—Milford, PA, US). For almost three decades, the two partners in life and art have manufactured intricately detailed snow globes and created photographs and sculptures that present glimpses of a dystopian universe. It is peopled by characters that are stranded, often in apparently hopeless predicaments, in an icy and eerily beautiful wilderness of snow-capped mountains, blocks of ice, mysterious bodies of water, and dead trees. Capitalizing on the nostalgia and sentimentality commonly associated with snow globes, the artists turn the tacky souvenir into the stage for their morbid humor. Disconcerting interactions between the diminutive figures and calamities that seem imminent or have already struck hint at the uncertainties and dark impulses that make human relationships and psychology so treacherous. In the past few years, the artists have complemented their snow globes with numerous other series in which contemplative landscapes are laced with references to art history and contemporary concerns.

This publication accompanies and documents the first Austrian museum exhibition of the artists. In addition to the topic of Kitsch, it offers a new approach to their work by linking it to American Gothic.


Weitere Bücher des Autor*s im Verlag: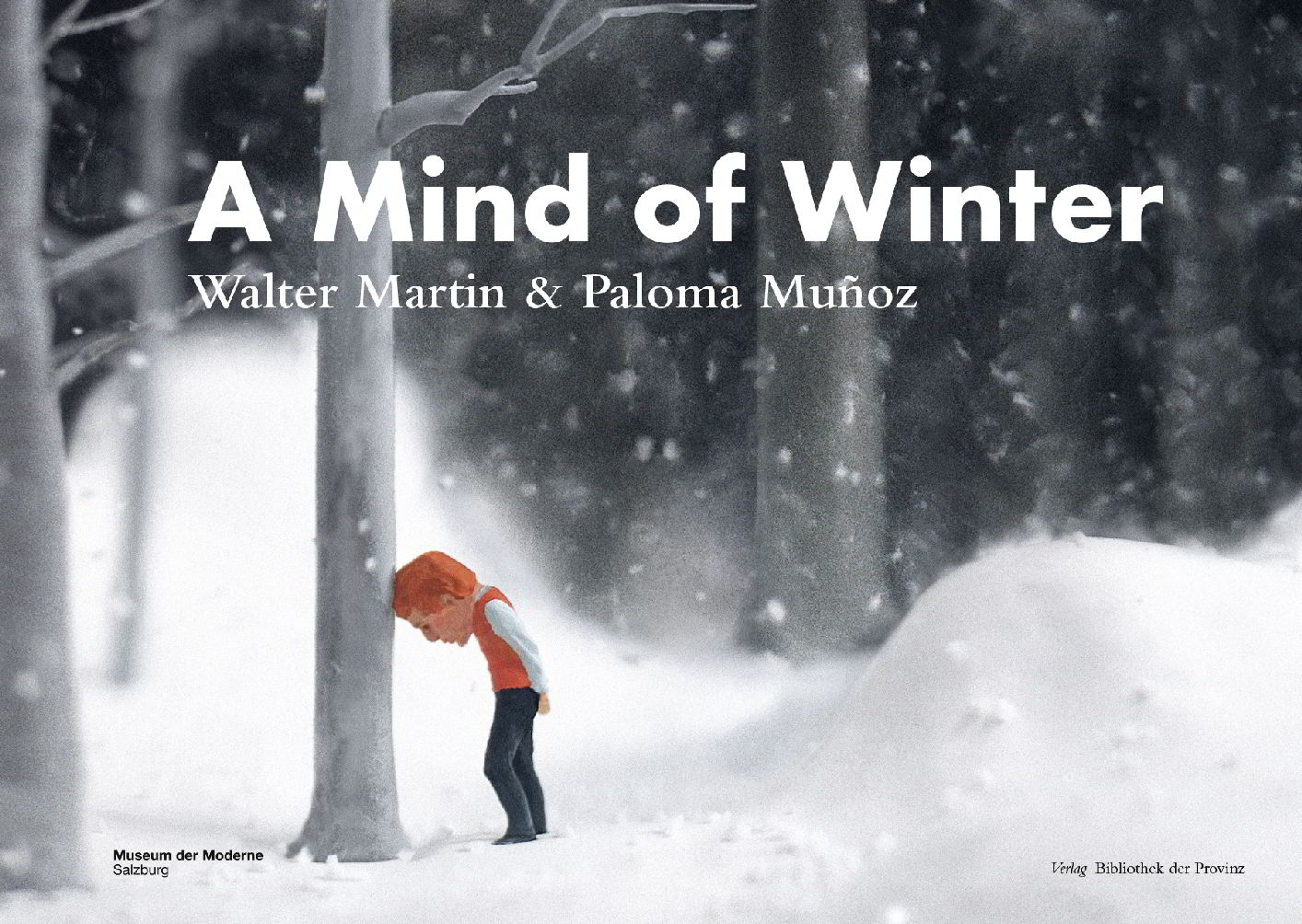 A Mind of Winter : Walter Martin & Paloma Muñoz [Dt. Ausg.]